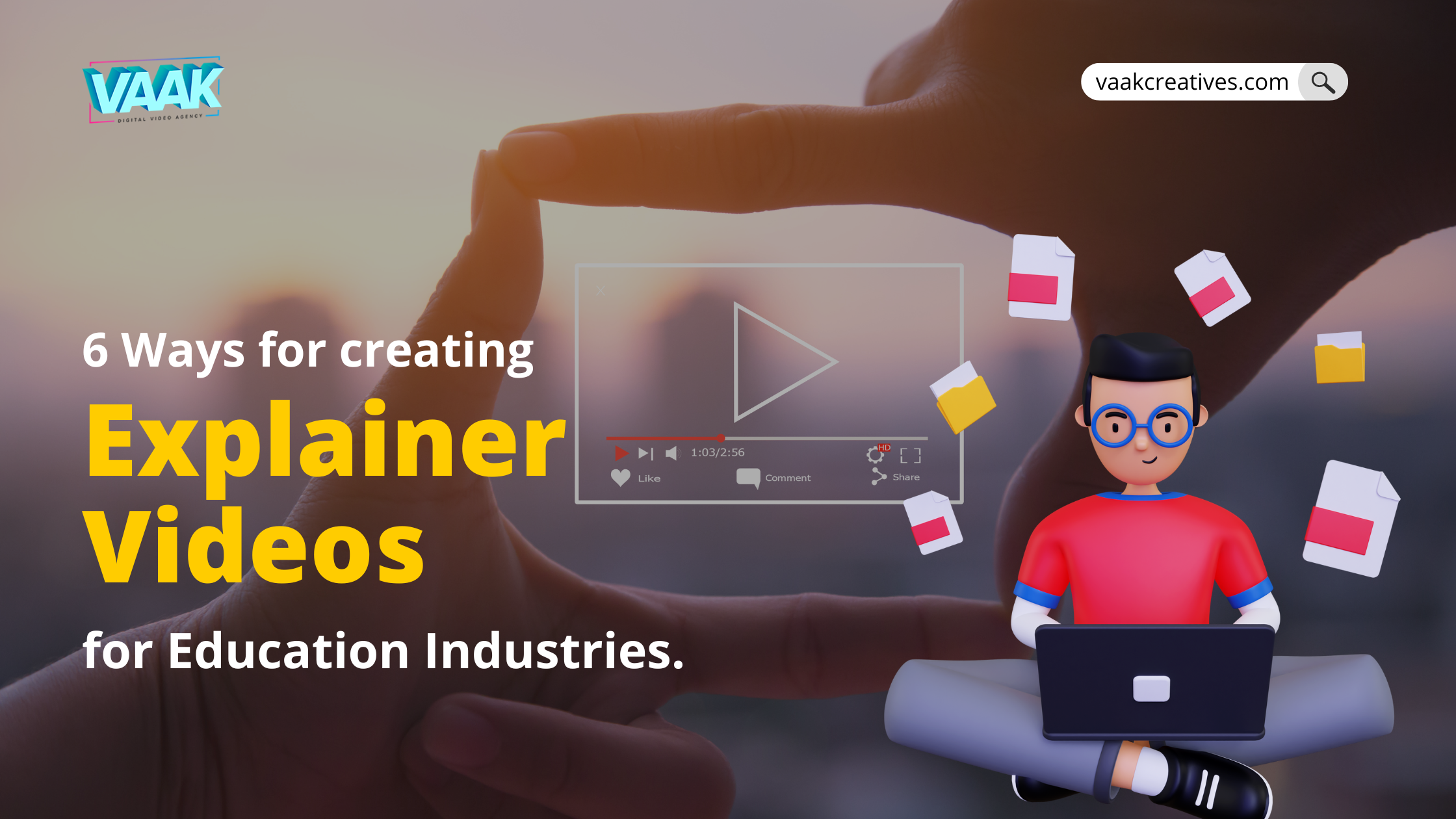 The Role of Color Grading in Video Production
Meta Title: The Role of Color Grading in Video Production | Vaak Creatives
Meta Description: Discover the significance of color grading in video production. Learn how color grading enhances the visual impact of your videos and creates a captivating viewing experience. Contact us today for professional video production services.
Table of Contents
Introduction
Color grading is an essential element of video production that enhances the visual aesthetics and storytelling of a video. It involves adjusting and manipulating the colors, contrast, and tones of a video to achieve the desired look and feel. In this article, we will explore the role of color grading in video production and how it contributes to creating compelling and captivating videos.
What is Color Grading?
Color grading is the process of enhancing and adjusting the colors of a video to achieve a desired visual style and mood. It involves altering the brightness, contrast, saturation, and hue of the video footage to create a cohesive and consistent look. It allows videographers and editors to infuse their videos with a specific atmosphere or emotion, making it an essential part of the post-production process.
The Importance of Color Grading
Color grading plays a crucial role in video production for several reasons:
"It is like adding the final brushstrokes to a masterpiece. It brings life and emotion to the visuals, allowing the audience to connect with the story on a deeper level." - Vaak Creatives
Enhanced Visual Impact
It significantly enhances the visual impact of a video. By adjusting the colors and tones, videographers can create a more visually appealing and engaging experience for the viewers. The right choices can convey different moods, evoke specific emotions, and add a distinct style to the overall video.
Consistent Look and Feel
It ensures a consistent look and feels throughout the entire video. It helps maintain visual continuity by applying the same techniques across different shots and scenes. This consistency contributes to the overall professionalism and cohesiveness of the video, making it more visually pleasing to the audience.
Storytelling Tool
It serves as a powerful storytelling tool. Different color palettes and tones can evoke specific emotions and convey subtle messages to the viewers. For example, warm tones may create a sense of nostalgia or happiness, while cool tones can evoke a feeling of calmness or melancholy. By carefully selecting and applying color grading techniques, videographers can enhance the narrative and effectively communicate their intended message.
For tips on video marketing, read our article Why Is Video the Secret Weapon for SaaS Companies?
Color Grading in Premiere Pro
Premiere Pro is a popular video editing software that offers robust capabilities. With a user-friendly interface and powerful tools, Premiere Pro allows videographers to easily manipulate and enhance the colors of their videos. From basic adjustments to advanced grading techniques, Premiere Pro provides a comprehensive platform for achieving the desired look and feel of a video.
Color Grading in DaVinci Resolve
DaVinci Resolve is a professional-grade software widely used in the industry. It offers a wide range of advanced color grading tools and features, empowering videographers to achieve highly precise and intricate color adjustments. DaVinci Resolve's advanced grading panel and comprehensive color management system make it a preferred choice for professional colorists and video editors.
Enhancing Raw Footage through Color Grading
Color grading is particularly crucial for enhancing raw footage captured in formats like RAW or Log. These formats provide a higher dynamic range, allowing for more flexibility and control in post-production. It helps bring out the details, enhance the colors, and balance the exposure, resulting in a visually stunning and polished final video.
The Role of the Panel
The color grading panel is a dedicated interface within color grading software that provides precise control over color adjustments. It offers various sliders, curves, and scopes to fine-tune and manipulate the colors of a video. It enables videographers to make nuanced and targeted adjustments, achieving the desired look and mood for their videos.
Conclusion
Color grading plays a significant role in video production, allowing videographers to enhance the visual impact, maintain consistency, and convey storytelling elements through the power of color. By leveraging color grading tools and techniques in software like Premiere Pro and DaVinci Resolve, videographers can transform their raw footage into visually captivating videos. Contact us today to explore our professional video production services and discover the transformative potential of color grading.
Image Alt Tags:
Color Grading in Premiere Pro: A videographer using Premiere Pro's color grading tools.

Color Grading in DaVinci Resolve: A colorist working with DaVinci Resolve's color grading panel.
Note: The slug for this article would be: "the-role-of-color-grading-in-video-production"